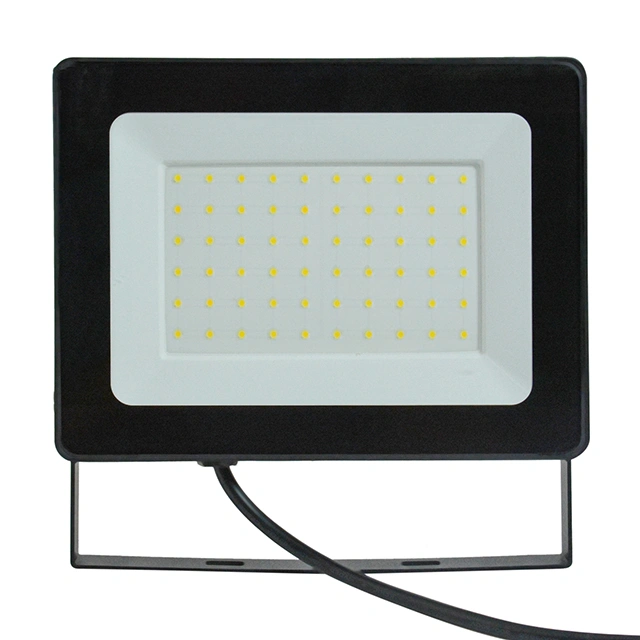 China Flood Light manufacturers (Sunshinelux) has the latest news in 2021. We have newly opened DOB linear IC Flood light, with the full watt of 10W 20W 30W 50W 100W 150W 200W 300W 400W. Sunshinelux designed, developed and produced by ourselves.  This serie now are hot selling, has been sold to Europe, South America, Middle East and many other countries.
Complete power: from 10-400W all complete, we will develop 500W soon.
Material: the materials are die-cast aluminum, the heat dissipation strip very high, the heat dissipation area is large, and the heat dissipation effect is very good.
Light-emitting surface: The conventional manufacturer's light-emitting surface is very small. Due to the cost, the current floodlights are getting smaller and smaller, the heat dissipation is insufficient, and the temperature is high. At present, we have also increased the reflective surface to effectively reduce the temperature.
Design: The front of the product adopts a frameless design, and the back of the product has a unique design with professional work light design. If you choose our flood light, your product will be the only customer in the market.
Scheme: We have adopted 3 schemes:
 1. DOB lianear IC scheme that has passed CE, this scheme has passed the certification of Intertek CB CE SAA and Rohs and TUV New Erp. The lumenis  100lm/w, which is mainly suitable for European customers.
2. Economical solution, 85lm/w, the price is very competitive
3. Using DOB Non-isolated driver solution, the voltage is full wide volatge 120-265V, suitable for customers in Mexico, Colombia, Mexico, Venezuela, Panama and other markets
Warranty: All products are warranted for 2 years.
China Flood Light Manufacturers (Sunshinelux) will now fully cooperate with all our customers to develop more new models, please believe that we will be able to provide the best quality and price and the best service.