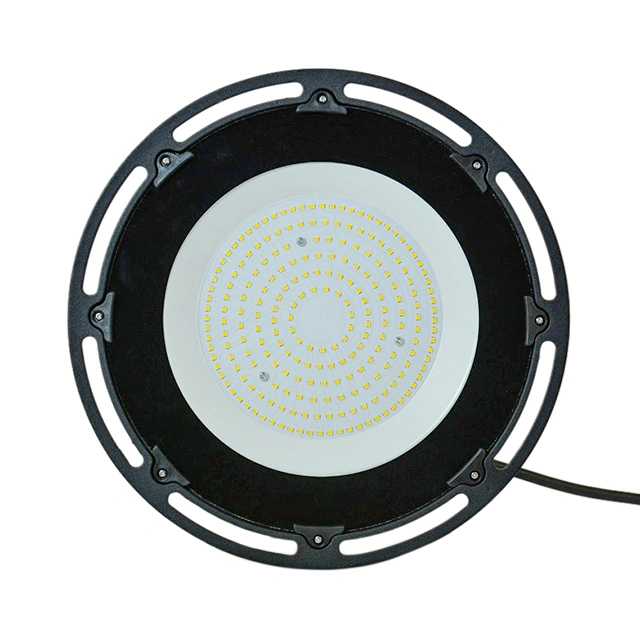 First of all, this is a new ufo led high bay light designed and developed by ourselves.
  This size has 3 sizes, the diameters are 265mm, 295mm, 330mm. This is the standard size.
High luminous efficiency: This DOB non-isolated drive scheme we use, the input voltage is 115-265V, under the wide voltage, the power is enough w, and the luminous efficiency reaches a high luminous efficiency of 125-130lm/w. This light effect is very high. The driving scheme is the scheme that adopts DOB.
Material: The material is made of die-cast aluminum, with high heat dissipation efficiency.
  Lens: 120° tempered glass is conventionally used.
  Warranty: The warranty is 2 years, and the service life is 30,000 hours.
  Please rest assured to choose our new ufo led high bay light B series, please believe that Sunshinelux will provide high quality, low price, and we will also provide the best service.