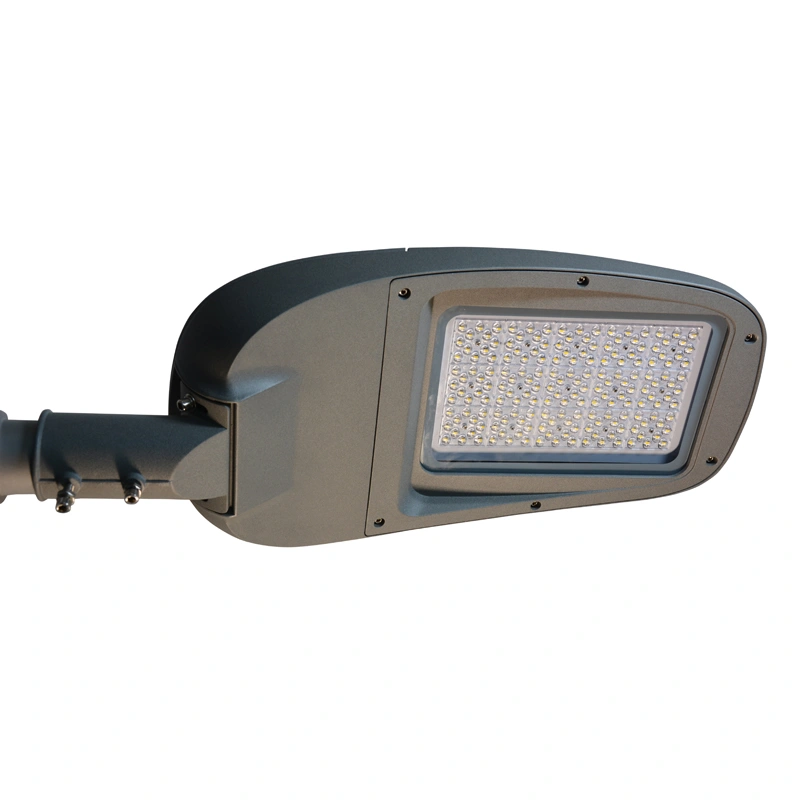 Sunshinelux's WH series led street lamps have complete power, ranging from 30W-200W. The product has a classic appearance, high efficiency, safety, energy-saving, environmental protection, and other unique advantages, and can be widely used in main road lighting. The WH of our outdoor street light has the following advantages:
✅Brightness: Conventional can reach 130lm/w and 150lm/W , high brightness, we will use Philips Luileds 3030 and 5050mil chip LED, high quality .
✅Lifespan: We will provide a 5-year warranty, and the lifespan can reach 50,000 hours of practical life. The high-quality lifespan allows customers to have no worries.
✅Waterproof: It can reach the waterproof level of IP65 and can be installed in various complex climatic conditions. Using high-quality aluminum die-casting material, it can dissipate heat quickly.
✅Power-off switch: Automatic power-off when the rear cover is opened to replace the driver, which can effectively protect the circuit, lighting devices, and personal safety, ensure the normal use of outdoor street light, and effectively avoid huge losses.
Our products are fully certified and have TUV CE CB SAA certification, which can meet different market needs. At the same time, our company can test IES by itself, and can provide a full set of IES files to customers. Sunshinelux has been providing the best outdoor street light for all kinds of customers, our products are also confident to meet your needs for such products, if you like our WH series led street lamp, please feel free to contact us.
//lnkd.in/gjdNQjRd
#solarlight
#floodlight
#ledfloodlight
#floodlighting
#ledlight
#worklamp
#Led
#rechargeable
#cobworklight
#Tripod
#TripodWorkLight
#worklighting
#highbaylight
#ledhighbay
#ledlights
#waterproof
#energysaving
#lamp
#outdoorlamp
#ledlighting
#ledlight
#streetlight